PDF
|
Audio
|
2020 Back issues
---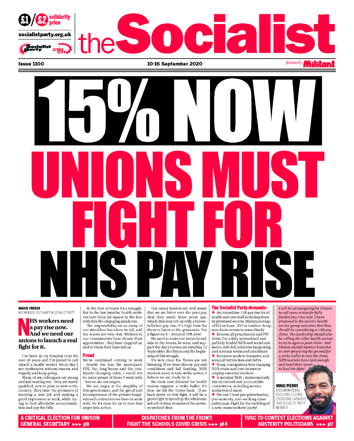 Click image for PDF

Fight the schools Covid crisis
Schools have gone back overcrowded and under-resourced, with more infections reported every day. What is the real situation in our schools and colleges – and what needs to happen to combat it?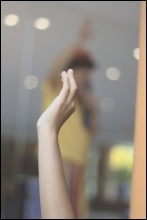 ---

Safety overridden in drive to bolster the economy
Even as cases of Covid-19 infections are rising dramatically, the Tories are desperately trying to get workers back to their workplaces and spending money in city centres.

Caerphilly lockdown puts profits before safety

Under the microscope

Jobs, training, pay, we want a future!

Dover: Solidarity with refugees – applause and cheers for socialist ideas to unite working class

BLM: Socialist alternative to racist capitalism
Black Lives Matter (BLM) held a demo in Newport calling for justice for Jacob Blake, shot seven times in the back by police in Wisconsin, and Mercy Baguma, a Ugandan asylum seeker who was found dead in her Glasgow flat alongside her one-year-old malnourished son.

Big push to hit finance target

15% now – unions must fight for NHS pay rise

Callous Tories threaten not to uprate the minimum wage

XR blockade: Don't let the Tories criminalise protest

Grenfell fire inquiry stops victims attending

Video game developer attacks Black Lives Matter

U-turn Tories' splits are growing

Fight Amazon's anti-union spies

NSSN rally: Workers must not pay the price of Covid

Nottingham City Council: The (mis)adventures of Robin Hood Energy

Covid-19 pandemic increases financial pressures on Welsh local government

Ireland: Debenham's workers occupy stores

Hull: Defend Tony Smith!

Reinstate Richie Venton

A critical election for Unison general secretary

Back at work! TUSC to stand in elections again against pro-austerity politicians

Belarus: Mass opposition continues to defy repression by Lukashenko's regime

Strike wave marks new stage in revival of Iranian workers' movement